Inspiring – Cases
ACTM's multi-faceted solutions bring together a set of working methodology, derived from practical results and research that involves close guidance, training and education of airport management and personnel. The ACTM Master Class Training in Travel Retail is a unique opportunity to acquire the know-how behind retail success at airports.
The four day program will be an inspiring journey in which you will experience different aspects related to Retail, Food & Beverage and Services in general and special attention will be paid to travel retail at airports. ACTM set up a balanced program in co-operation with different airports.
Also tutors and speakers with academic and professional backgrounds are invited to share their expertise and experiences. In the program an inspiring trend tour in a selected city will give you the opportunity to experience the local retail in one of the worlds' most exciting shopping destinations.
The theory is provided by means of lectures in which basic principles and methods are described, after which a practical application will allow participants to apply the theory on a general provided situation. Excursions to places of retail interest will be part of the training.
The trend tour starts with an inspirational introduction and afterwards the attendees will visit, experience and taste the city by themselves.
Learning objectives:
Getting to know the Travel Retail environment
Customer centric focus thinking
Experience customer needs worldwide
The customer journey through various touch points
The power of visual merchandising and instore communication
Provides the building blocks of formula development
Knowing business dynamics like logistics, staff planning, floor planning at airports
Following this Master Class will be rewarded with a certificate.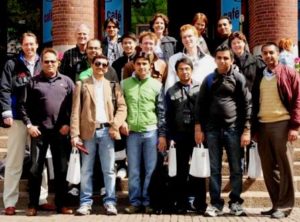 ACTM masterclass in Amsterdam with representatives of the new Delhi airport Terminal 3 (T3) team (May 2010)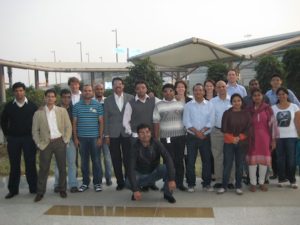 ACTM masterclass in New Dehli/Bahain with representatives of Hyderabad airport and Male International airport (December 2010)