Our beliefs
We believe we will be successful if our clients are successful. Furthermore, we believe in professionalism. For us this means:
Customer Focus
With our varied expertise and experiences, our consultants will focus on your ideas and vision and tailor the right business solutions and strategies for you. Transforming your vision into reality is our sole objective.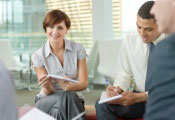 Dedication
The ACTM consultants are specialists deployed to your project and they will be devoted wholeheartedly and be absolutely committed to ensuring the smooth operation and execution of our projects. We are dedicated not just to building or optimizing your business but leaving a legacy.
Innovation
Everything changes. Nothing stays the same. To compete, you simply have to adapt to constantly changing and growing business climates with new ways to put those thoughts into action. At ACTM, we offer you the tools of innovation, new insights and a vision to success.
Exceed expectation
We constantly challenge ourselves to rise above and exceed the demands and requirements of our customers. Like you, we do not believe in mediocrity and are always searching for breakthroughs. We go above and beyond expectations to create the perfect experience.
Reliability
We build our working relationships the way we build our business – on a solid and firm foundation based on trust and integrity. Our reliability is renowned.