Our values
Four shared values have been at the heart of ACTM since we are established. These values influence the way we engage with our clients, while respecting the cultural requirements of each country in which we operate.
Professionalism
Consultancy at this level requires high levels of training and experience. Otherwise everything will simply be based on theory and no profoundly proven platforms. ACTM consultants consistently deliver the best in both personal conduct and commitment. With our vast collective experience and knowledge, you can expect nothing short of excellence from us.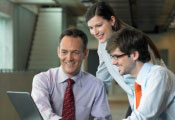 Integrity
Our business ethics and principles are based upon our client. How we present ourselves in the course of any of our business dealings is a direct representation of our client. We fully respect and honour the confidentiality of client's information promising what we can deliver and delivering nothing but the best in quality and standards.

Ambition
Our ambition drives us. We are aligned in mind and spirit, determined to deliver world class airport facilities and services, which we are proud to be associated with. Our tenacious dedication and constructive team spirit have enabled us to establish special long term business bonds with our clients.
Passion
Passion is what differentiates magnificence from mediocrity. In our line of work, it is this differentiation that determines success and failure. We live by the faith that we should and will deliver only the best.